- Advertisement -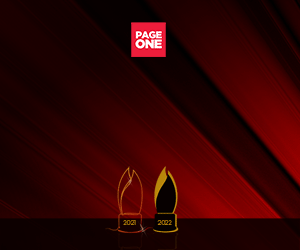 Leading independent oil player Phoenix has responded to the business challenges of the current COVID-19 pandemic with a swift rollout of its digital transformation plans that have been in the making for quite some time now, as part of its aggressive marketing strategy in the past couple of years.
From a homegrown company established in Davao City nearly two decades ago, Phoenix has become a tough contender for the mythical top three big players in the local oil market. In 2019, an independent market study showed Phoenix landing third spot in the category of brand used most often (BUMO). Its brand supremacy was also affirmed when it received the coveted title of Marketing Company of the Year at last year's Agora Awards by the Philippine Marketing Association.
All these were a result of Phoenix's focus on building brand equity through intensive marketing efforts, according to Celina Matias, assistant vice president and head of integrated marketing and strategies for Phoenix and its portfolio of brands, which include Phoenix SUPER LPG, PULSE Technology fuels and Japanese convenience retail chain FamilyMart.
When the pandemic kicked in, it obviously threw a wrench into Phoenix's marketing plans. However, unlike other companies whose instinct is to cut marketing spend, Phoenix is head on with its efforts. "Companies should resist the instinct to forego brand building when finances run tight, which is based on the thinking that marketing is not an essential expense. The truth is that a brand's resiliency should be put on full display precisely during times of crisis," said Matias.
"Consumers as well as the general public will remember brands that were with them in difficult times. When the dust settles, they will gravitate toward the familiar, the tried-and-tested, and the true. Sustaining and fortifying brand equity when the going gets tough is the mission that any company worth its salt should take to heart," she added.
For Phoenix, this means greater emphasis on digital communications. Keeping in touch with the various publics of its products means intensifying their presence on social media and coming up with compelling content to keep their respective followings steadily growing. On the Kwentong Phoenix corporate Facebook page, meanwhile, inspiring real-life narratives of the lives that the company continues to touch through its CSR initiatives have garnered record-breaking engagements.
Phoenix has also successfully evolved its marketing activations into the digital sphere. Its Young Drivers Program, which is an annual search for new Filipino racecar driving talent, transformed into an E-Sports Virtual Charity Race during this time of community quarantine. The virtual race is a competition geared toward online race gaming enthusiasts in collaboration with long-time partner Tuason Racing.
Adding timely relevance to the activity is a CSR component, which had Phoenix donate a FamilyMart food pack for medical frontliners for every participant who registered in the race series. Thus far, a total of 1,300 food packs have been distributed to various hospitals in Metro Manila.
In terms of digital transformation in its operations, Phoenix has fortified its online sales channels such as the delivery ordering portal on the Phoenix SUPER LPG website. It has also pioneered contactless payment solutions in the industry starting with 100 of its fuel retail stations in Luzon, with those in Visayas and Mindanao to follow. At present, Phoenix is the only gasoline station that accepts four e-payment merchants—GCash, Alipay, Grab Pay and WeChat. These digital solution are all geared toward ensuring the safety and welfare of Phoenix's customers.
"This crisis serves as an eyeopener to the role of brand and marketing in business resiliency," explained Matias, and a large part of marketing these days and in the foreseeable future will all be happening in the digital arena.
See more:PAGEONE Spotlight