Being a Freelancer is the best decision I've made in my career and as well all know that most Moms nowadays prefer working from home so that they can be hands-on to their babies especially if you're a first time mom.

For those who haven't tried freelancing at all, finding the right coach is the stepping stone towards getting a home based job. Having someone to teach you and hone you in your skills and knowledge can help you land a job and level up your career.

A good coach will help you identify what skills and knowledge you have, what particularly you're strong at and what to excel more. I've seen a lot of Freelancing groups and coaches, and they are all amazing in their specific field but there are only a few who really standout. I can say someone who's going there to really help you step by step, someone who really understands and someone that you can say thank you later.

So if you're a freelancer like me, what do you need to consider to be able to find the right coach for your freelancing career?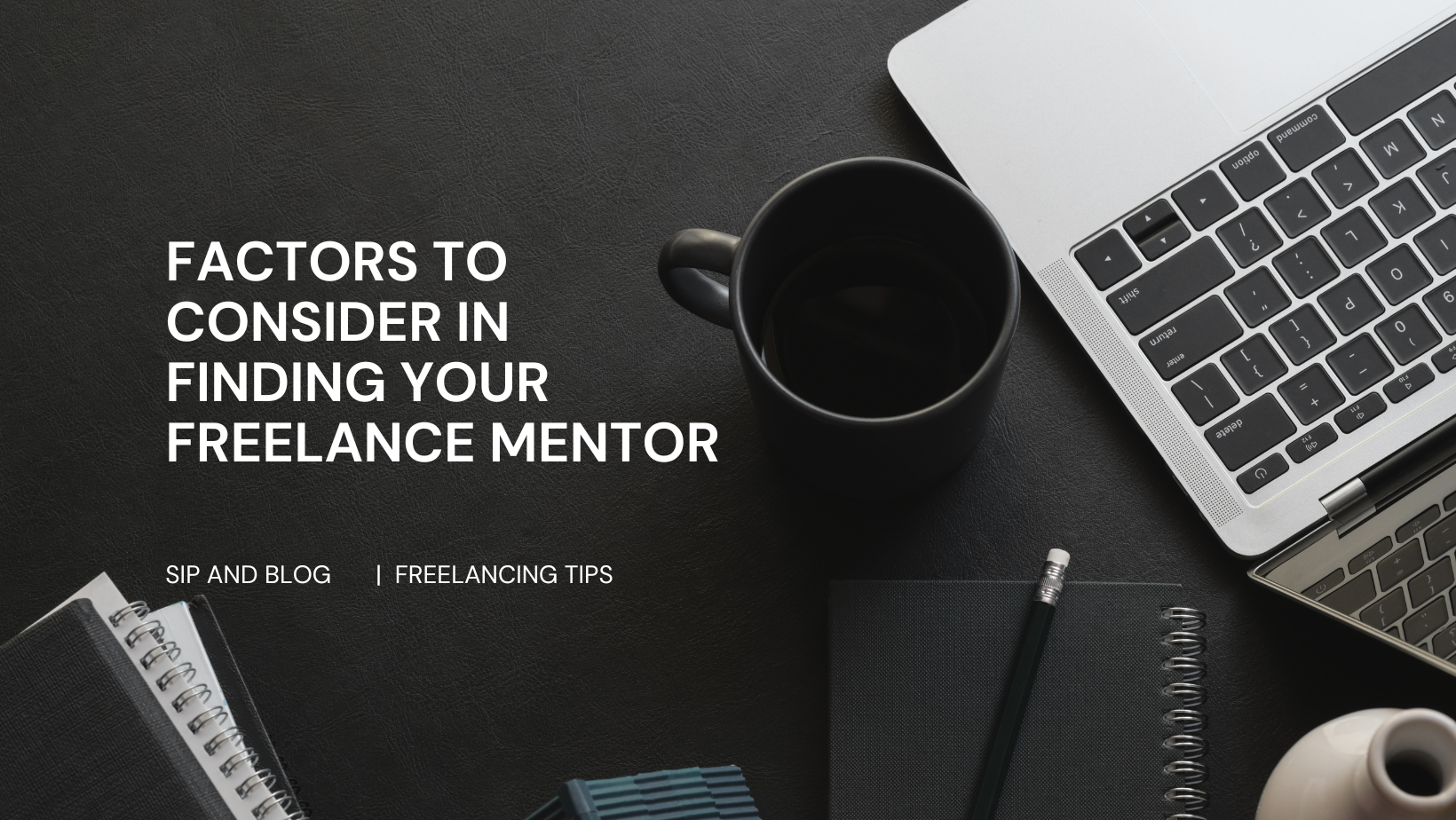 Here are 5 factors you can consider in finding or choosing a coach.

1. COMMUNICATION
One of the most important factors that you should consider is how easy it is for you to communicate with your coach. How long is the coaching and training? How often can you talk to your mentor? Is your mentor easy to talk with?

Remember that a good mentor will be there to help you and motivate you to achieve success.

2. SPECIALTY SKILLS
If you really want to be knowledgeable or upskill in your specific field, then it may be necessary to find someone who has the skills, experience and knowledge for that specific field.

3. COST
Are you getting what you paid for? Is it worth the price to be enrolled in that class? Is the trainer also recommended by others as well? Can I review or check the courses again?

Remember to consider the recommendations from others, trainer's credentials and the class curriculum and if it's easy to access again after training.

4. STYLE OF TEACHING
For me, one of the things I'd like to consider is how a trainer's way of teaching is. Sometimes no matter how successful that person is in his career, if the way he delivers his training is a bit complicated then it's going to be a waste of time for the both of us. I always look for someone who shares his skills based on experience and not by the book. Someone who can easily make the trainings more interesting and someone who I can easily communicate with


5. CHALLENGE
If your mentor has all the right attributes and credentials but you just don't gel with them especially during training and you feel that you don't get what you paid for then you may need to search again for a new one.

Your mentor should motivate you while you're being challenged without the feeling of giving up and that someone should be your spine in getting all these challenges done.

The success of a student is a great success of a mentor.


Mentors are there to guide and provide knowledge and hone you. Make sure that you are comfortable with your mentor, someone who you can trust with and someone who can help you achieve your goals. If you're still starting, join different groups about that skill or attend seminars and trainings and from there you will surely find someone who's inspiring enough to help you in your journey

And always remember at the end of the day, the motivation to learn starts from us. No matter how amazing the trainer is, if we don't have that motivation within then it's all pointless. If giving up will be your choice, then better not enroll and waste money.



#Freelancing #Mentor #SipAndBlog