Now that the holidays are coming up, that means one thing: It's the start of reunion season!
From family reunions, catch-up sessions with friends, or time out of the office with colleagues, there's no doubt that this is the most social season of the year. Since gatherings are all about meeting and connecting with people, you always want to look and feel your best. Of course, you want that latest version of yourself to show. After all, age is just a number and you can be even more beautiful as the years pass by. But like it or not, a reunion can also be a great source of stress. From scathing comments about one's appearance, unsolicited advice, to seeing a person you don't get along with. But sometimes, reunions just can't be avoided.
With that in mind, it's important to feel your best and bring out the natural confidence in you. You want to show how your beauty hasn't changed, after all. With Myra Ultimate, you can level up your anti-aging routine and get that radiant, youthful glow from the inside out. It's the ultimate solution that delivers lasting effects from within. Because of your new found glow, you have the pride and confidence to stand out beautifully at absolutely any age.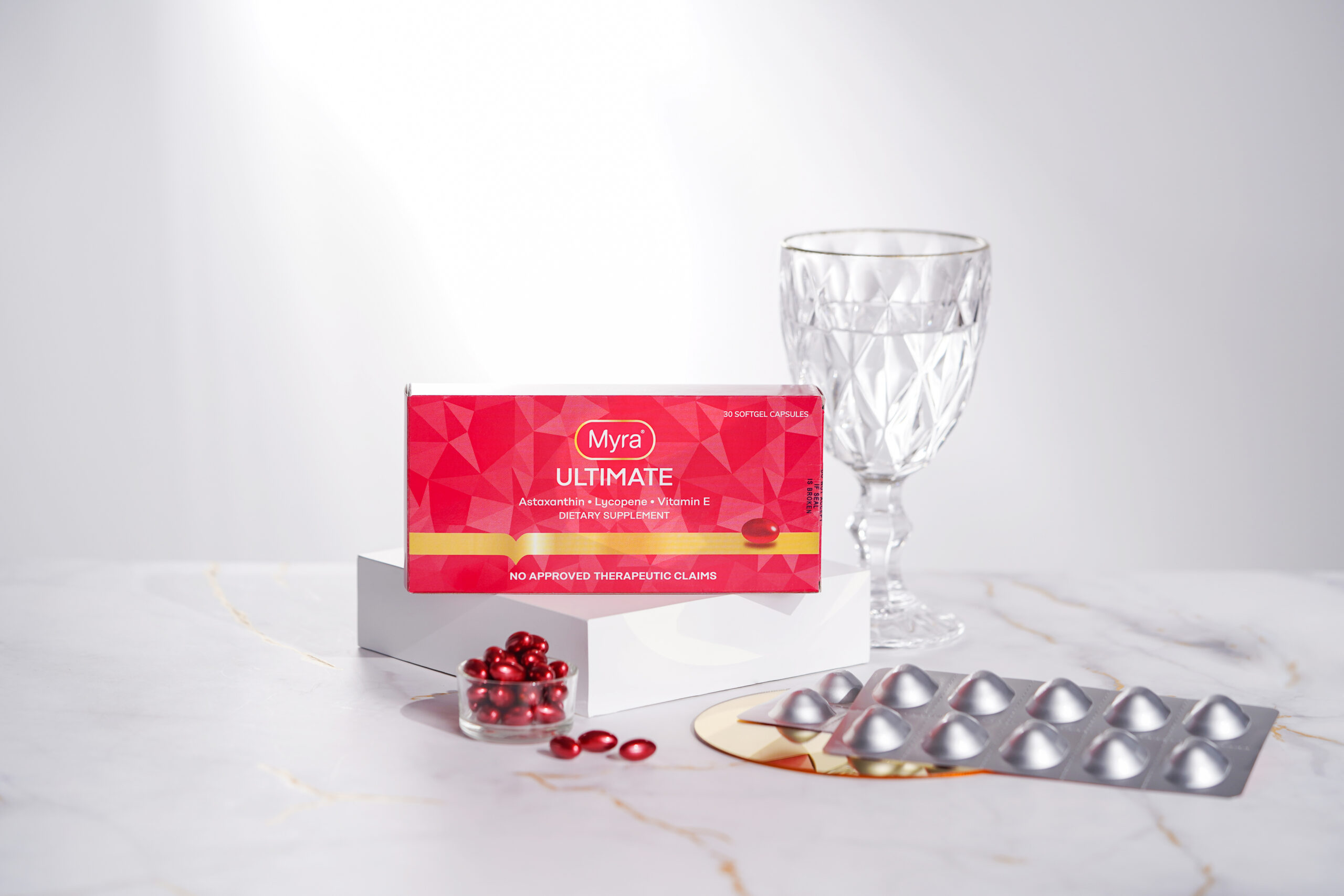 It's all thanks to the potent combination of Vitamin E, Astaxanthin, and Lycopene. Vitamin E is a powerful antioxidant that helps remove harmful free radicals and promotes cell tissue renewal of the skin.
It also works to smooth your skin and soothe it after irritation from pollution and sun damage. Lycopene boosts protection against the skin-damaging effects of oxidation. It also helps with improving skin moisturization, skin texture, and skin elasticity. And, lastly, Astaxanthin, which has 6000x more antioxidant power than Vitamin C, and beta carotene. It helps plump and smoothen out wrinkles and fine lines due to its capacity to impact collagen. When taken orally, it helps reduce UV damage, minimizes the appearance of existing freckles and dark spots, and prevents the formation of new ones.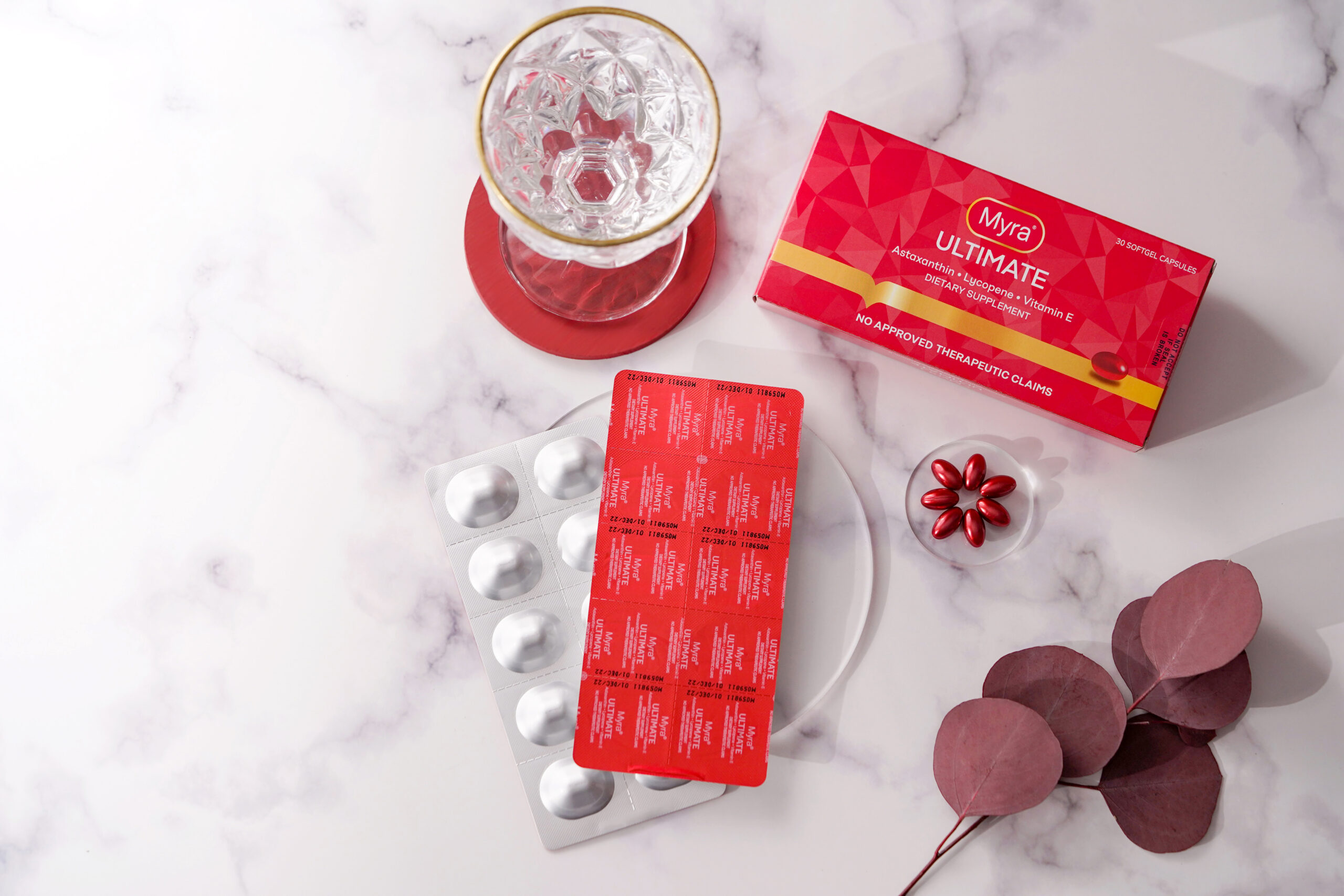 With #MyraUltimate, you can confidently stand out and be beautiful at any age.
"I think I've noticed an overall glow in my skin and with this, an increase in my self-confidence. Also for a brand known for beauty and beautiful women, I feel that Myra Ultimate makes me feel seen and admired. And it makes for an inspiring message and testimony for women like me who belong to the LGBTQIA+ community. Beauty is inclusive," says Myra user G3 San Diego.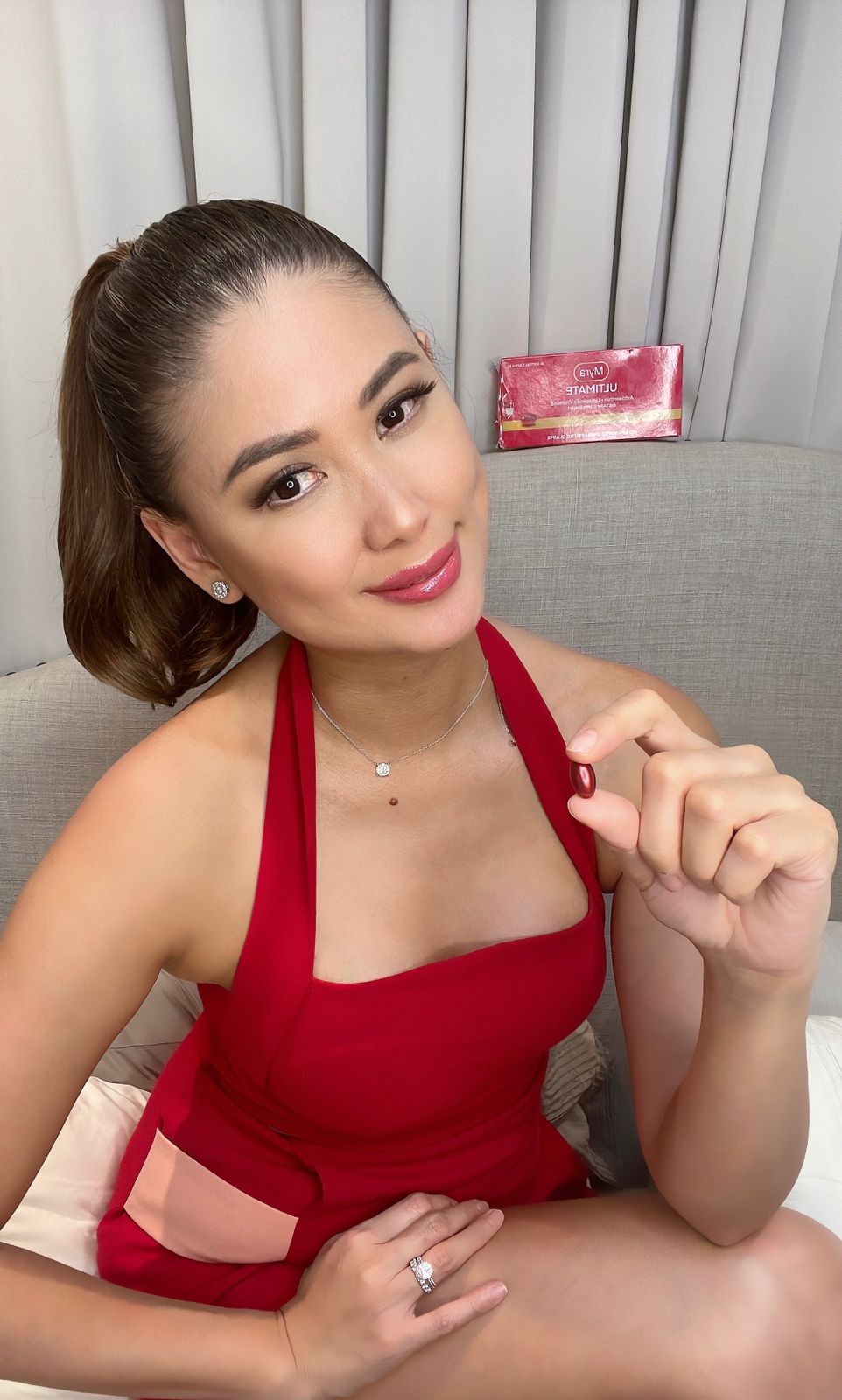 When you feel like a standout beauty, your confidence goes up, too. Take it from actress CJ Javarata, who says, "Taking Myra Ultimate helps me take care of my skin from the inside out. I know that when I feel my best, I can do my best. Myra Ultimate gave me that extra boost of confidence. I take on my day with a spring in my step because I look good and feel good."
Are you ready to be a stand out youthful beauty during this holiday season? You can head over to all leading drug stores or log onto Shopee or Lazada to avail of Myra Ultimate. Take it from beauty queen MJ Lastimosa, who claims it's her confidence booster.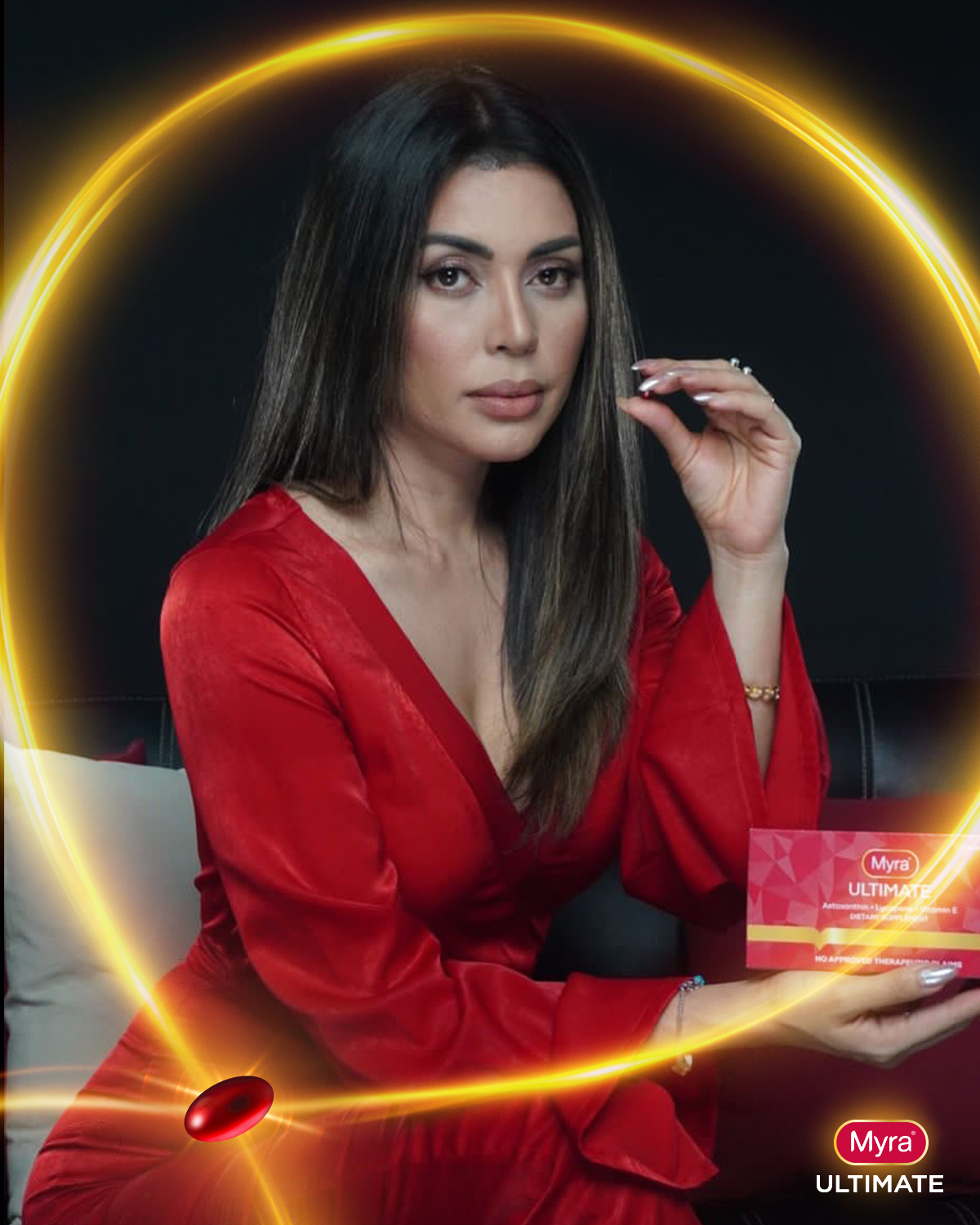 "While aging is inevitable, slowing it down with the help of Myra Ultimate is possible, feeling young is something that we can definitely control, when you believe it then it can be a reality. Look in the mirror and tell your reflection everyday that she is beautiful and see "Ganda is Forever "