Lustre Awards and Metro Fashion Ball: Poised For A Grand Comeback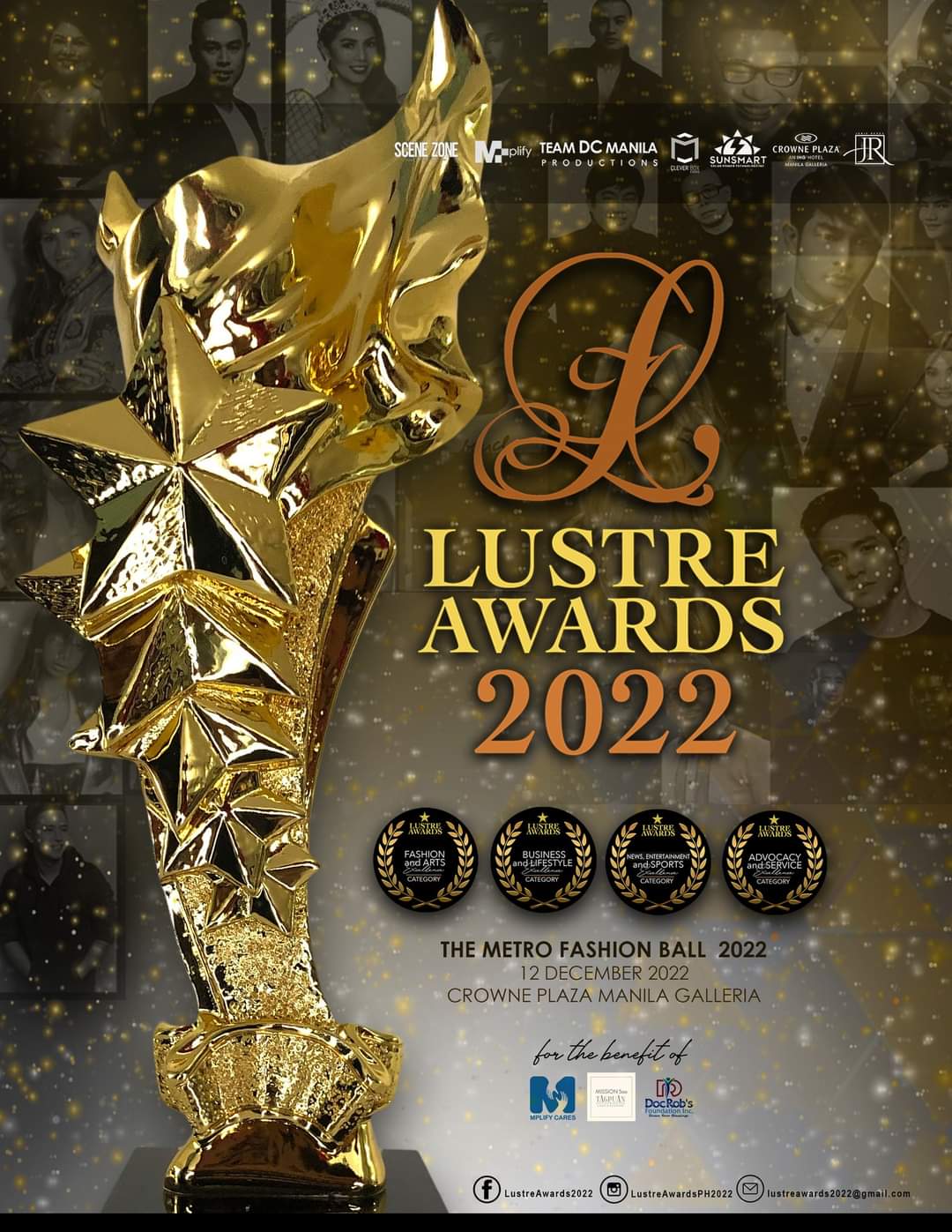 As more events gear up this upcoming holiday season, it's high time for Lustre Awards and Metro Fashion Ball for a resounding comeback after its successful inaugural show before a two-year hiatus due to a pandemic. Slated for a second run on December 12, 2022, multi-awarded fashion designer and founder of Lustre Awards and Metro Fashion Ball, Don Cristobal, together with partners held a media launch to re-introduce the much-awaited extravaganza.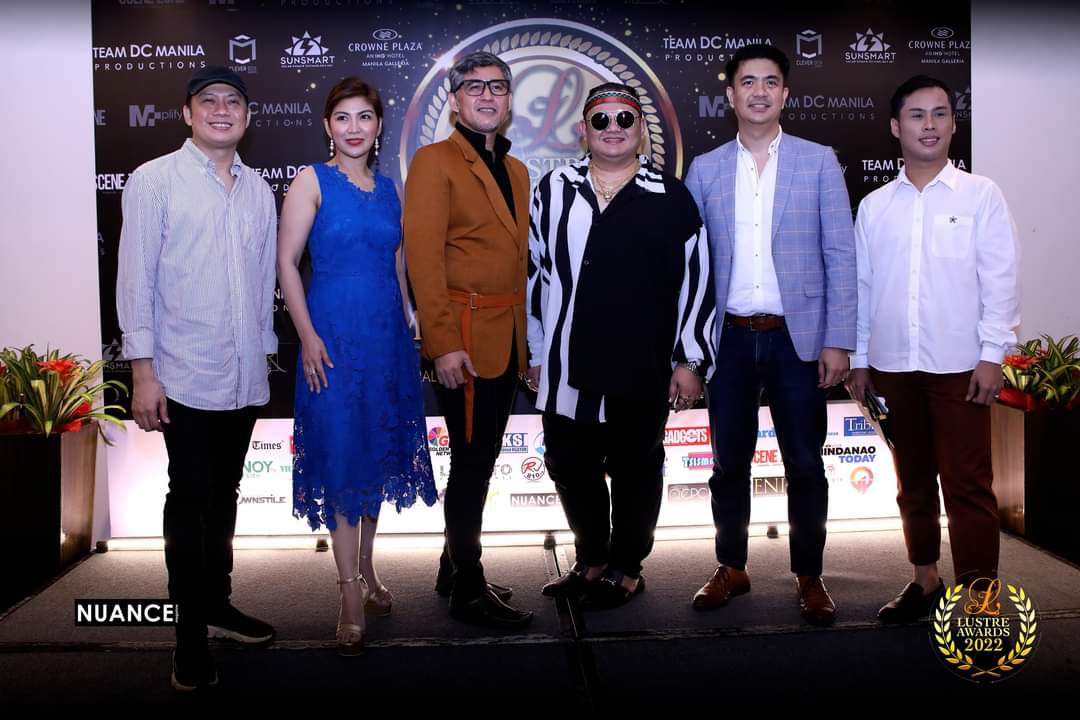 At the media launch, Beauty Queen Ivanna Kamil Pacis hosted the event. Important personalities who will play a vital part at the fashion and awards night were also introduced. The 7 Stars Board of Council were Don Cristobal of Team DC Manila, Jenny Lin Ngai of SunSmart Solar Power Technology Inc., Gibeth Gloria of Crowne Plaza Manila Galleria, Miguel De La Rosa of Mplify Marketing, Jed Velasco of Clever Box Events, Arvin Cruz of Scene Zone Magazine, and Jebie Reyes of a Talents and Events Management.
On December 12, the two-part event will commence with METRO FASHION BALL, a fashion runway spectacle highlighted by the new collections of Don Cristobal and participating designers. The LUSTRE AWARDS 2022 will follow in the evening with a formal dinner and awarding ceremony. The latter is a national pinnacle award set to recognize movers and shakers of the Philippine fashion industry, outstanding individuals who excel in their chosen field with their impressive talents, expertise, and leadership skills as well as for being an inspiration and a paragon to society. This will also include acknowledgement of businesses and organizations that define and exemplify excellence through their services, products, and objectives.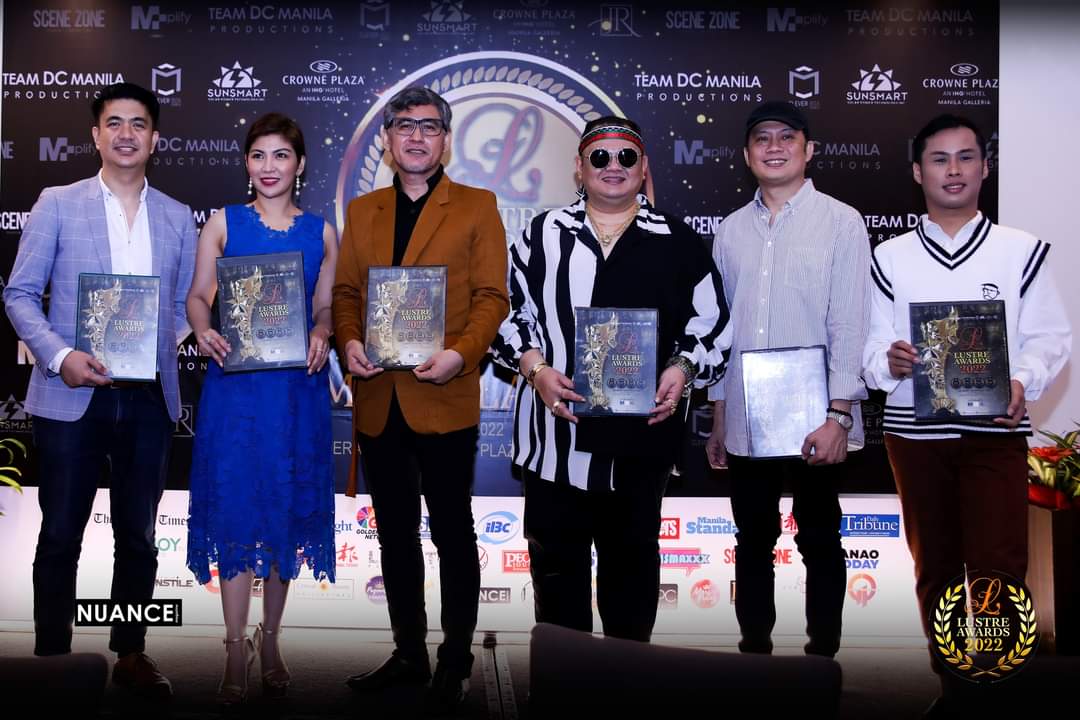 This event also supports important charitable institutions through it's partners such as Cotmon Community of Polangui, Albay's Educational Programs thru Mplify Cares, Cayabu Integrated School – Tanay Rizal thru PROJECT MISSION 500 of Tagpuan Camp & Eco Park, and Doc Robs SHARE YOUR BLESSINGS Foundation.
Last 2019, big names in fashion, showbusiness, media, politics, and diverse businesses graced the event, including Albert Andrada, Leo Almodal, Supermodel Wilma Doesnt, Jojo Bragais, Mario Dumaual, Rodin Gilbert Flores, and Jerome Ponce among others graced the event. Together with activities and advocacies, it is expected that a visual treat of glitz, glamour, exceptional creativity, and of course good food will definitely complete the evening. Follow @LustreAwardsPh and @MplifyPh on FB and IG for more updates.