- Advertisement -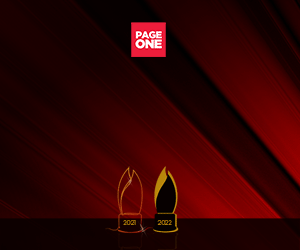 Besting 6,000 entries from around the world, PAGEONE, a relatively young PR agency based in the Philippines, won five (5) major awards at the 2023 Hermes Creative Awards.
This is the first time that the agency submitted entries for this prestigious Hermes Creative Awards, and all of its campaign entries successfully hurdled the competition, earning two (2) platinum and three (3) gold honors. The agency was recognized for its exceptional work creating impactful campaigns, which shows its expertise in campaign development and management.
PAGEONE was the first PR firm in the Philippines to win multiple awards for its creative works in this global competition. The awards were given to the following campaigns: Pandemic Response for Gulay Vs. Goolay: Educating Homemakers About Vegestable Alternatives, one (1) gold; Corporate Social Responsibility (CSR) Program for Going Green & Beyond: The Case Of Greeninc.ph, one (1) gold; Social Causes for Ang Pangarap Ng Anak Ko: Helping Parents Enable Their Kids To Dream, one (1) gold; Corporate Social Responsibility (CSR) Program The Great Filipino Story (TGFS): Celebrating Filipino's Achievements Around The World, one (1) platinum; and PAGEONE President Vonj Tingson won Individual's Body of Work Achievement for WILDFYRE: Reaching The Audience Through Blogs, one (1) platinum.
"Winning all of our submissions in our first attempt to enter this global competition is a remarkable achievement and a validation of our commitment to delivering exceptional campaign results," said Vonj Tingson, President of PAGEONE Group.
"We are grateful to the Association of Marketing and Communication Professionals and the Hermes Awards for recognizing PAGEONE's work and proud to be the first PR firm in the Philippines to receive multiple awards for our creative campaigns. We will continue to push boundaries and strive for excellence in our craft as this recognition motivates us to create and run more campaigns that leave a lasting impression."
The Hermes Creative Awards is an international award-giving body for creative professionals and is one of the oldest and largest creative competitions in the world. It recognizes the creative industry's best publications, branding collateral, websites, advertising, marketing, communications, and PR programs.
This international award-giving body is administered and judged by the Association of Marketing and Communication Professionals (AMCP). The organization consists of several thousand marketing, communication, advertising, public relations, media production, and freelance professionals. AMCP manages award and recognition programs, assigns judges, and honors exceptional performance and contributions to the profession.
To learn more about PAGEONE's winning campaigns, visit our website.