1 in 8 women will develop breast cancer in their lifetime. Fortunately, early detection of symptoms has helped patients with a 90% survival rate through immediate treatment and medication.
This Breast Cancer Awareness Month, Avon asks us to reflect "what three words best describe my breasts?" Do they feel Tender, Round, & Jiggly? Firm, Pointy, & Pert? Soft, Squidgy, & Smooth? When you know your normal, you can prevent potentially life-threatening changes that can lead to Breast Cancer.
In partnership with Avon, let's move and groove in our fundraising Self-Check Zumba Class in honor of Breast Cancer patients and survivors and in partnership with @Avon Philippines!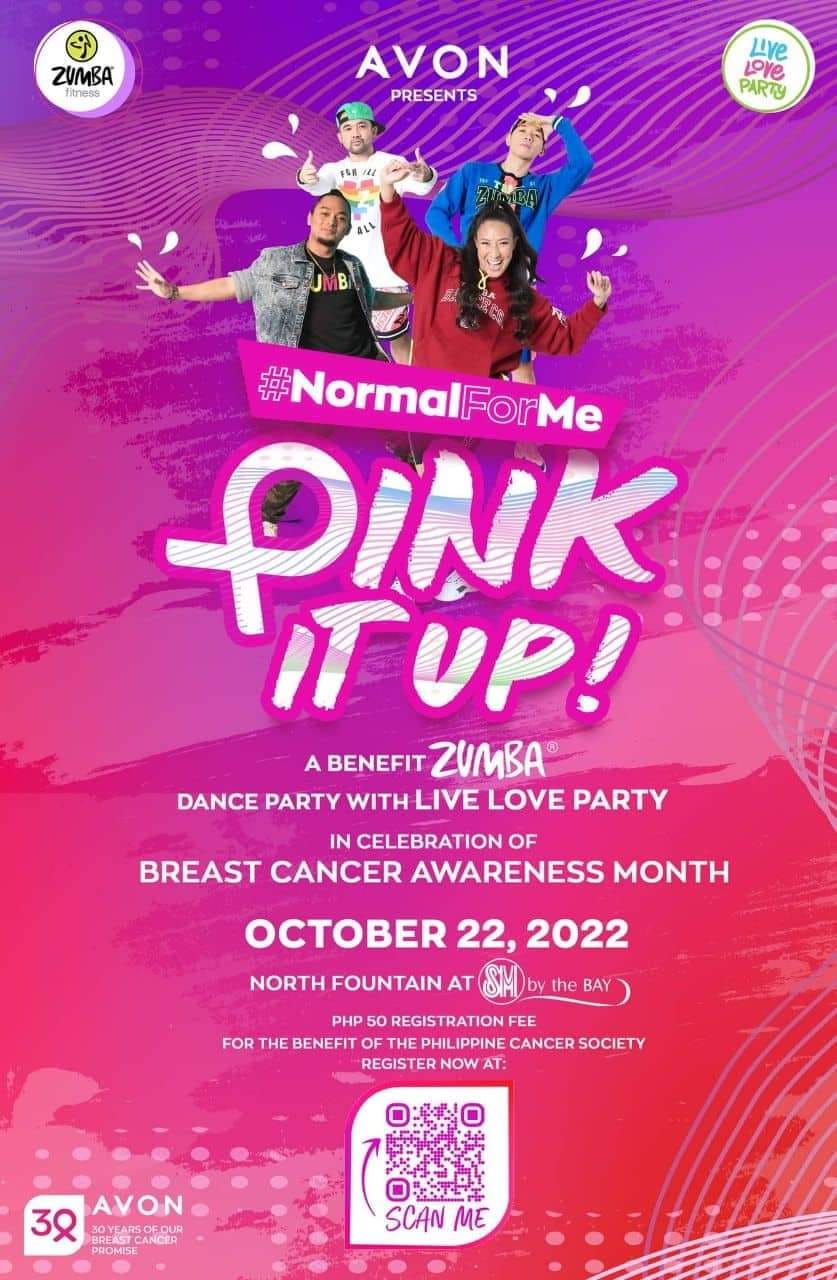 Self-Check Zumba Class
Venue: SM by The Bay
Date: October 22 with a minimum donation of PhP 50
Registration starts at 5:30AM