ROASTERS FOR ALL : MAGNOLIA CHICKEN TIMPLADOS ROASTERS

Special salu-salo and need mo ba ng easy to whip up dish? Ihain na ang timplang bongga with Magnolia Chicken Timplados Ready-to-Cook Roasters Lemon Herb or Smoked Pepper Roast! Kahit anong occasion, swak na swak sya kasi no need to marinate. #Madalicious ihain each time na may craving for roast chicken ang pamilya. Plus, it's a great food offering too sa mga upcoming get togethers and handa this holiday season.
Other than eating it as is, ang Magnolia Chicken Timplados Roasters ay perfect din for rice and pasta-based dishes, mga casseroles, filling ng pot pies, pang soups, salads and sandwiches. Daming recipe ideas!
Magnolia Chicken Timplados Roasters is juicy #PambansangManok infused with herbs and fresh flavors, para sa homestyle celebrations ng buong family. Each Magnolia Chicken Timplados Roasters is made from fresh chicken, raised in stress-free environments and packed at its peak of freshness in Selyado Sigurado packs. 'Yan ang Alagang Magnolia!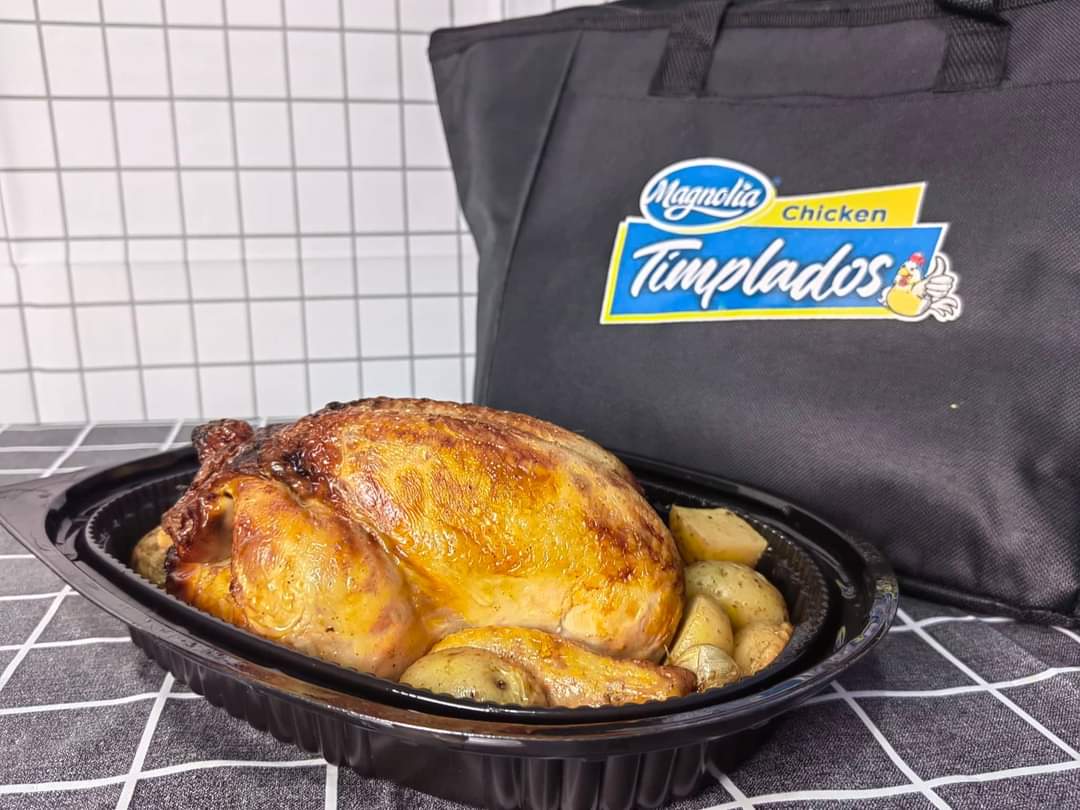 Kaya ano pa hinihintay niyo? I-level up na ang roast chicken handa with Magnolia Chicken Timplados Roasters. Make it a special salu-salo.
Cooking Instructions:
Thaw chicken overnight. Preheat oven or turbo broiler at 220◦C for 15 minutes.
Place chicken breast-side up in a baking tray and cook for 1 hour and 20 minutes or until fully cooked.
Remove from heat and let it rest for 10 minutes before serving.
Available in Magnolia Chicken Stations or shop online via San Miguel Mart.