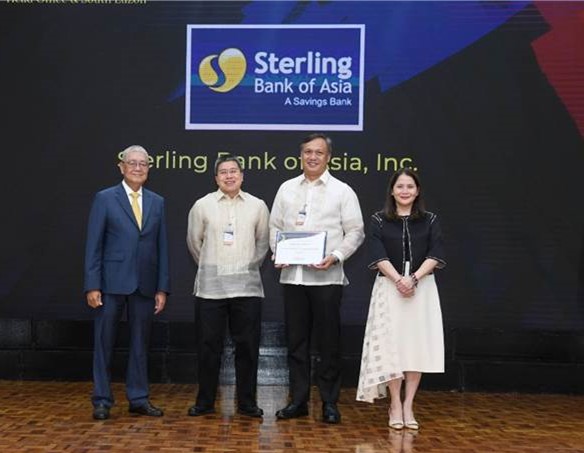 The Outstanding BSP Stakeholders Appreciation Ceremony is an annual event that recognizes the valuable contributions of stakeholders in the financial industry. The awards are given to financial institutions that have demonstrated exemplary support of BSP's mandates, which include price stability, financial stability, and safe and efficient payments and settlements systems. The ceremony also acknowledges BSP's flagship advocacy on financial inclusion, which is aimed at ensuring that more people have access to financial services.
"We are humbled and honored to receive this recognition," said Clayton Lee, Executive President and Treasurer of Sterling Bank of Asia. "This award affirms our unwavering commitment and relentless efforts to support the mandates of BSP, " Lee added.
"We at Sterling Bank of Asia remain dedicated to providing top-notch service to our customers and upholding our support to BSP mandates," said Cecilio Paul San Pedro, President and CEO of Sterling Bank of Asia.
For more information, visit https://www.sterlingbankasia.com/.